Serving hypnotherapy clients in Sedona and world-wide.

Alchemical Hypnotherapy can help you…

What is hypnosis?
When I first became certified as a Hypnotherapist, some of my ill-informed friends began to joke, "So, are you going to make me cluck like a chicken?" Or even more commonly, they would swing an imaginary gold watch in front of my eyes and chant the words, "You are feeling sleepy." That's all in good fun of course, but when it comes to the healing work of hypnosis, nothing could be further from the truth. Hypnotherapy involves a process of deep relaxation somewhat akin to meditation. A Hypnotherapist like myself facilitates an inner journey for each client, a journey deep inside their own subconscious mind where old patterns, habits and beliefs can be released and replaced with new positive feelings and possibilities.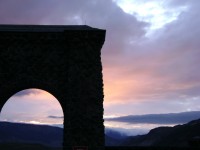 The term "hypnosis" comes from "Hypno," the Greek word for sleep and was coined by the Scottish physician James Braid around 1841, but the actual work itself is much older than that. Different forms of what we now call "hypnosis" were used in Ancient Egypt, Greece and many other cultures to evoke healing for members of these societies. Modern hypnosis has certainly evolved from what happened in the healing temples of old, but the process continues to yield profound results.
Hypnosis uses what is formally called an "induction" to help recipients quiet the busy layer of our "thinking" or "conscious" mind and gain access to the deeper realms of the subconscious—the realm of memories, feelings, core beliefs, creativity and even our connection with Divine forces and our own Higher Self. From our upbringing as children and through our subsequent life experiences, we can come to hold beliefs and energetic attitudes about ourselves that are both untrue and unsupportive of our self-expression, self-development and of our ability to make our way in the world with health, happiness and prosperity. We might come to believe that we are unworthy, unlucky or undeserving. Or perhaps we've acquired an addiction to cigarettes, food, or other substances in order to help us cope with difficult feelings or with stress. Maybe our relationships suffer from anger issues, or issues of low self esteem. Hypnotherapy can help with all of these issues and many more.
TOP OF PAGE
Will I be under the power of the person who hypnotizes me?
One myth regarding hypnosis is that the hypnotist will have power over you. This mistaken idea typically comes from the work of stage hypnotists whose purpose is to entertain, rather than to heal. Those who participate on stage do so willingly, and often simply "go along" with what's asked of them by the hypnotist. Because they are always invited to "volunteer," those who do wind up on stage are usually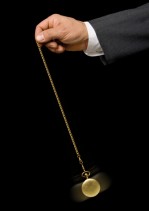 extroverts and excited to be part of the show. Every "chicken cluck" or silly act that these volunteers do at the suggestion of the hypnotist is something that they do willingly and in good fun.
Even if an ill-intentioned person wanted to use hypnosis to influence someone in a negative way, studies have shown that no hypnotist can make an individual do something against his or her personal value system. For example, suggestions from a hypnotist could never make you rob a bank if you're not already a bank robber.
All that aside, Hypnotherapists like myself are engaged in a completely different occupation. We are dedicated to the art of HEALING. Our purpose is to help you find the inner resources and strength necessary to help yourself. Blockages, self-esteem issues, and all kinds of limiting beliefs live within each of our subconscious minds. Hypnotherapy goes deep enough to actually help you contact these energies, and through a variety of processes and techniques assists you in facilitating the long lasting changes that you desire.
TOP OF PAGE
What is unique about Alchemical Hypnotherapy?
Like all forms of hypnosis, Alchemical Hypnotherapy works directly with the subconscious mind. However in this work, you the client are actively involved. Rather than guiding you into a deep, sleep-like trance while implanting suggestions to change your behavior, the Alchemical Hypnotherapist takes a different approach. We help clients relax into what's called an "alert trance," a perfect level of awareness for an interactive experience. In this work, the conscious mind drops into a deeply relaxed but hyper-aware state that allows you to see, feel, hear, sense or just plain know what's happening in your subconscious mind. You will have access to memories, traumas, beliefs, creativity, healing power, and the connection to your own inner guidance. Within this hyper-aware state, you can discover answers to your questions and clear blockages that prevent you from living your dreams and fulfilling your life purpose.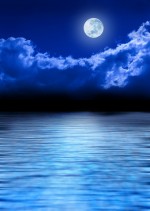 One of the key differences between Alchemical Hypnotherapy and other types of hypno-therapeutic work lies in the use of inner guides. Within each of our subconscious minds lives an inner wisdom that knows our personal truth. Alchemical Hypnotherapy facilitates connection with this wisdom in the form of guides. For some these guides have a strong visual presence, for others the contact happens through the feeling body or from the intuitive level. Each person will experience their guides in their own unique way. Perhaps your guide will have a concrete form, or maybe it will present as a glowing light, but whatever the presentation, for most clients, the experience of an inner guide is profound.
Because you make personal contact with this guidance in your own inner world, an Alchemical Hypnotherapy session allows you to forge a pathway to your inner knowing that you can walk again and again, gaining access to this important inner wisdom whenever you need it 24 hours a day, 7 days a week.
Alchemical Hypnotherapy is client centered, self-empowering and goal-oriented. As your facilitator, I help guide you through your process of discovery within your own subconscious mind. If we should reach an impasse, or need an answer, your own Higher Self is there to guide the way. Each session is unique. We work on contacting, clarifying or clearing whatever presents itself during our time together.  In this way, you as the client steer the session toward what's really important for you.
When booking a session, it's helpful to come with a specific issue to work on. You might need help resolving an inner conflict, or making an important decision in your life. Perhaps you have a phobia or fear that you would like to overcome. Maybe you need to boost your confidence, or let go of an addiction. You may have relationship issues that you would like to address, or maybe you're dealing with an illness and want to unleash your inner healing power. You might like to enhance your creativity or contact your higher self. Whatever problem, challenge or quest you may be addressing in your life, there's a very good chance Alchemical Hypnotherapy can help.
TOP OF PAGE
What can I expect from a session?
A typical Alchemical Hypnotherapy session lasts about an hour, (although the first one maybe closer to an hour and a half.)  The first half hour or so is spent discussing your history and your issue; this is where we help you clarify the direction of your healing process and establish your goal for the session. We also determine the alchemical approach most helpful in bringing forth the change you desire.
Next comes the trance induction followed by the hypnotherapy session itself. Sometimes the session results in deep clearing on the emotional level as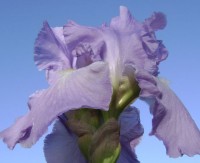 old traumas, fears and limiting beliefs are often at the root of our issues. If emotion arises during the session, Alchemical Hypnotherapy encourages the release of these difficult energies, and facilitates their replacement with healing supportive energy from your own inner resources and guides. During the course of your session you are provided with tools and techniques for contacting this positive energy day or night whenever you need support.
The majority of my clients report that they feel very different after a session, confirming that changes have taken place at a very deep level. After the session you are encouraged to strengthen the change that has occurred. The session itself is like clearing a new path through the forest of your inner world; choosing to walk it over and over again will keep that pathway open and accessible. That's why Alchemical Hypnotherapy often comes with homework. After the session you are asked to practice the recommendations given to you by your own inner guidance. This practice will insure that the changes you make are deep and long-lasting.
TOP OF PAGE
How much does it cost?
My Alchemical Hypnotherapy sessions are priced at $135.00 for an hour session.
Payment is available via credit card, through Pay Pal, or you may mail me a personal check. Payment must be received prior to the time of your appointed session.
Please contact me via e-mail, I will be happy to answer any questions you may have about my sessions or rates.
TOP OF PAGE
How do I schedule a session?
I work with clients world-wide, both in person and via phone and skype.
To schedule a session, feel free to e-mail me through my contact page 
 TOP OF PAGE
How do I find training to become a hypnotherapist?
I recommend training through several sources. I received my training from the Alchemy Institute of Hypnosis in Santa Rosa California and found it invaluable. You can reach them by clicking here
I have also found the training from Mike Mandell to be useful. Contact them by clicking here
In addition, the INLP Center has a very thorough training program which includes NLP, hypnosis and coaching. Find them by clicking here
Testimonials 
Relief from Back Pain
"This girl is fabulous!  I was always skeptical of hypnotherapy and after my first session with Shaeri, my mind was changed completely. I cannot believe the energy and "get up and go" I have since working with her 4 days ago.  At 93 my constant back pain is on the way out. Thank you, thank you, thank you, Shaeri"
Betty T., Sedona, AZ
Enriching Creativity
"Shaeri Richards has a deep, intuitive gift for guiding you through  her hypnotherapy sessions.I had no idea what would happen when we first started out and was  actually shocked by the treasures and new information that I walked  away with. All of this information is now available to me instantly and permanently to use on a daily basis to lift my life to new levels. The two hours I spent with Shaeri were the most powerful, useful and comforting hours I've spent in decades."
Gale Frank, Portland, Oregon
Finding Peace from Family Issues
"I can't tell you how differently I feel this morning after my hypnotherapy session with you yesterday afternoon. No more sadness, just a sense that all is well and the future is bright and will be revealed as it happens. The present is as it should be and  I am not worried about the outcome.

Contrary to what some people believe about hypnosis, I still felt in control in our session, just on a different level and with your gentle guidance I was able to touch the power of my "subconscious" mind.  As I think back about the experience, I see how free and easy it was to just let the events "Pop" in without effort or judgment.  Your voice was so soothing and I like to think of you as my assistant, because you were there but you did not interfere or try to take over you just beautifully guided and encouraged me to keep moving the energy to wherever it needed to go to support me in healing the situation.  I felt like I was filming a movie where I was the producer and director and yours was the soft voice in my ear encouraging me to let the show go on and let the truth reveal itself to "set me free".  I envisioned the scene before me as a beautiful place where I felt relaxed and was able to breathe more deeply and easily.  I felt safe with you and as if I was surrounded by a loving embrace from someone who truly cares.

I can't thank you enough for sharing your gift of hypnotherapy with me.  You have helped me tremendously to "see" with a different lens the scope of endless power that is within my "subconscious" mind and ultimately create a shift in the information that I was presenting to my "conscious" mind. From my heart to yours, I am grateful to you and am blessed that yours was the gentle voice that guided my hypnotherapy experience to a place where I accept that my future is bright and my hopes and dreams are as big as I can imagine."
With much gratitude,

Princess Lea  (as Iam now referring to myself, because if my guide is now a handsome Wizard, then truly I AM the beautiful Princess)
Sedona, AZ
Healing the Shock of Physical Trauma
I just finished my session with Shaeri and feel a deep peace and smile inside.

Having experienced a painful bicycle crash a week ago, my body has been asking for some help to unwind the experience. Shaeri guided me in a sensitive loving skilled way on a journey that went far deeper than the bike crash, allowing me to relive and release even deeper trauma in my body.

My journey to a sacred space and calling in healing spirit opened the door to a profound release of the physical and emotional baggage I have been carrying.To my surprise, I discovered my own inner lover Chahokala, who, when I connected with her with an outbreath of CHA, brought a beaming smile to my face. Still does.

As a trained hypnotherapist myself, I value Shaeri's skill and confidence, which guided me on my own journey and exploration into what needed to be seen, experienced, felt, and released. Thank you Shaeri."
Anand Vibhavan Sedona, Arizona and Fortaleza, Brasil
Overcoming the Fear of Speaking in front of a Camera
"Shaeri is a warm, caring and compassionate healer and hypnotherapist. She guides you into the hypnosis process with care and compassion; and creates a safe, relaxed and trusting environment, allowing you to clear any obstacle or situation in your life.

I went to Shaeri to help me in clearing my anxiety and fear about being in front of a live camera for my work.
This was something I had been working on for the past 4 years, with limited success. In my session with Shaeri she got right to the heart of the issues and I was able to clear this anxiety, and in the following weeks I was able to do 3 camera interviews and a 2 full day video shoot with relaxation and enjoyment. Having a hypnosis session with Shaeri, you will find yourself, feeling the trust and support you need to move through any obstacle in your life."
Nirup Barnum, Intuitive & Spiritual Counselor, Teacher, Author and Creator of "Awakening The Other You"
Coping Effectively with Life's Challenges
"Having never been hypnotized, I'm not quite sure what to expect. Will I cluck like a chicken? Quack like a duck? Sing "The Star Spangled Banner" while twirling an imaginary baton? Shaeri laughingly assures me that this TV version of hypnosis has nothing to do with the hypnotherapy that she practices. Her approach is much less silly and much more practical. Explaining that the work is most effective when most specific, she helps me to identify one key issue to address from among my many possible contenders. While this particular topic will bring focus to our session, it will not prevent us from examining others that may arise. As Shaeri says, "There is no right or wrong way to do this."

In the nearly two hours that follow, Shaeri's soothing voice, calming imagery, and gentle questioning establish and sustain a safe space in which to explore the web of emotions that my seemingly simple subject evokes. Her compassion, creativity and competence are evident as she guides me through this process, nimbly adapting to the many twists and turns along the way. By session's end, I feel spent but strangely energized, with a belief that I will be able to cope effectively with the challenges I'm facing. Even more important, I have tools to use in my everyday life that will help me to do so.

As a result, I feel like I've been given the ideal gift—one that is both beautiful and useful. It is a gift that I can recommend without reservation."
Jayne Cooperman, New York, New York
Deepening Relationships
"I want to thank you again for the transformation Hynotherapy Session! You helped me heal areas around my inner child, and provided me with meditation tools which I continue to use today. The healing has resulted in greater awareness, and hence the choice to respond differently today. AND, it helped deepen my relationship with my partner. I cannot thank you enough for the nurturing and supportive guidance you offered during the session."
B.G., Sedona, AZ
Thrilled by the Results
"A hypnosis session with Shaeri is a deep, healing experience. She has a unique sensitivity and empathic ability to guide you into your own innerscapes in trust and openness, feeling safe in her warm and grounded presence. I am very thrilled by the results of our session, and I am very grateful for the tools and resources that she helped me find."
Premo S. Castelli, Boulder, CO
A Profound Healing for the Inner Child
"Shaeri Richards is a skillful, compassionate and spirit-guided Hypnotherapist. In seeking out therapy of any kind, one puts themselves into a very vulnerable place. I found Shaeri's professionalism and expertise made me feel comfortable and safe with my emotions both in and out of trance. Her questions during our initial interview allowed her to get to the core of my issues and paved the way for a very focused and productive session. The work we did releasing old traumas and healing my inner child was profound. Since my session I have had this sense of inner peace and calmness that words cannot adequately express, perhaps the smile on my face says it all. Thank you Shaeri."
Betty Testa, Clarkdale, AZ
I can Feel a Shift
"Your approach works for me. The difference between many healing experiences I've had and your hypnotherapy session is I know yours works. I feel the effectiveness. I can feel a shift in me. Others sometimes have a tendency to instill fear in the way they describe things, as dark energies and such. You are patient and non-judgmental and I feel the truth in who you are. To me that makes a huge difference in how effective a person such as yourself can be with me. You are full of light, which immediately is felt by my being and my spirit. Having had PTSD it's sometimes hard to trust though I always feel safe with you. This is a wonderful bond between therapist and patient. It's critical to feel safe. You allow for me to be me, accept all aspects of myself and welcome them. Thanks."
Laura Cooper, Tampa, Fl
Tools to Take Home with You
"Shaeri is an amazing empathic. She utilizes her many years of deep inner work to help guide her clients on a journey to their soul. When you have finished a session with Shaeri, you will go home with tools to guide you through your own healing. I highly recommend working with Shaeri on this adventure to self discovery. What a beautiful soul she is …"
Christine, Sedona, AZ
Moving through Obstacles with Grace
"After my Hypnotherapy session with Shaeri, I have such a feeling of calm, like everything is okay. A knowing that I am completely supported in my journey in this world. I had never experienced this work before and I am so grateful it was with Shaeri. She is so caring and full of love and light, that it created a very safe place for me to move through my obstacles with grace. Thank you, Shaeri for holding and facilitating this sacred space for me."
Debra Beck, Mentor for teens and parents and Author of the award winning book "My Feet Aren't Ugly: A Girls Guide Loving Herself from the Inside Out." Sedona, AZ
Releasing Trauma from Accidents and Surgeries
"My session with Shaeri was deeply healing and empowering. Her insight, compassion, and willingness to go to the core of the issues at hand were amazing. Five months after two surgeries and multiple metal implants, my body was struggling to recoup. Shaeri's session released a great deal of trauma from my accident and surgeries, dove to the heart of the issues behind my accident, and helped me to create a new foundation for my being to operate from. Thank you Shaeri for your powerful work. What an incredible gift!"
Laura Lizak, Founding Director of the "Quan Yin Creation Center" Sedona, AZ
Uncovering Hidden Aspects
"Shaeri works like a seasoned hypnotist and healer with years of experience. She guided me through some energetic blocks and other issues even when she encountered resistance on my part. She deftly soothed me into uncovering some of my hidden aspects and patiently worked with me to gain insight on them. This included invoking other energies in my psyche to relate and heal these wounds. When I could not fully release trapped emotional energy, she intuited nearly the exact feeling, through vocalizations, that I was holding on to. So the session ended with a nice Shamanic-like clearing. I would certainly recommend her for any deep healing work."
John Kilis, Sedona, AZ
Peace in the Resolution
"Intrigued by the exercises Shaeri Richards included in her book, "Dancing with Your Dragon," I scheduled a hypnosis session with Shaeri. I arrived thinking I had a 'minor' but pesky issue with completing certain mundane tasks.  Although I have been hypnotized in the past and shamanic journeys are a significant part of my spiritual practice, little did I know that in the "conference room" I would encounter a family dynamic that had informed my childhood and left me with certain behaviors that were inconsistent with my adult belief systems. Indeed, I did meet and dance with a couple of dragons I was unaware of having, and we all left the conference room finding peace in the resolution. Thank you, Shaeri."
Sunday Larson, Sedona, AZ
Easier & Happier in so Many Ways
"Each time I process and let go of a past event, I discover how much it held me back in ways I didn't know. In just one session working with Shaeri I processed and let go of an amazing amount which I hadn't been able to access before. I now express myself more easily and so comfortably, it just flows without thinking. Boy does that feel good! Everything is just easier and happier in so many ways. Thank you so much Shaeri for sharing your special talent in such a gentle and loving way!"
Aileen Smart, Sedona, AZ
Deep Awareness into Hidden Fears & Sadness
"Thank you Shaeri for being an empowered light of love and support. The session gave me deep awareness into my hidden fears and sadness. Today, in the sunlight, I can raise my arms and be free of the emotional pain to shine and open my soft vulnerable heart. Today, I can surrender and trust my feelings to be important and validated! This work is so important for all of us to experience at least once so we can truly move into grace and unveil our own unique radiant spirits! I am making the intention to remember my own "little Andrea" every morning in the sunlight and remain in my own sacred moments through out each and every day! Thank you forever…."
Andrea Buteau, Sedona, AZ